FORMER ARMY BASE BUILDING MOVING TO HEROES HALL VETERAN'S MUSEUM
Crews in Orange County were working hard for an important cause Monday morning as they were relocating a special military building to its new permanent location at the Orange County Fairgrounds.
It was history moving on wheels as the former Memorial Gardens building was moved from its current location on the east side of the property to its new permanent space on the south side of the O.C. Fairgrounds as part of the Heroes Hall veteran's museum.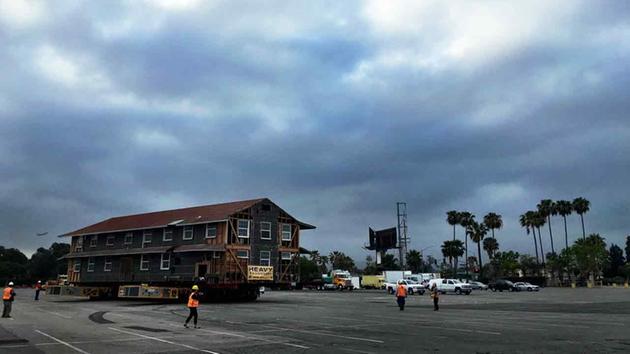 Transport crews began around 9 a.m. and used equipment similar to what was used to move the shuttle Endeavor.
The historic two-story building was an infirmary on what once was an army air base during WWII, before it became the O.C. Fairgrounds. A ceremony was held honoring the preservation of the building, which will be the centerpiece of the new veteran's museum.
"This is hollowed ground, where 50 of those pilots trained here who went to WWII. Many of them did not return," said Nick Berardno, a veteran.
The $3.8-million state-of-the-art exhibit will be available all year on the 150-acre property. It is expected to open on Veteran's Day.
"It's a little bit of history, and I want to be part of it," said Bill Sandlin, also a veteran. "In Orange County, we do not have enough sites for veterans like this, and I think that this will be an ideal place for it."